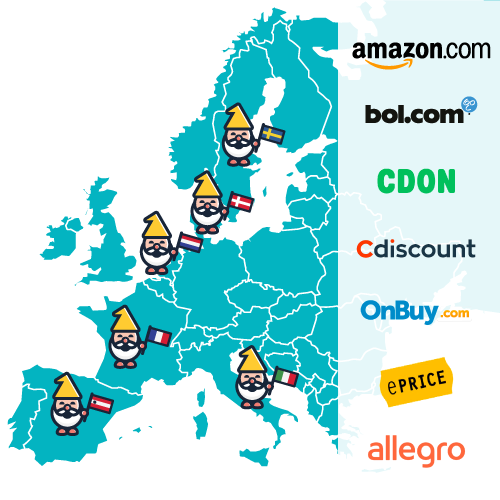 Are you a successful Ecommerce or marketplace seller?
We are the no. 1 European marketplace buyer! At Dwarfs, we are mining rough diamonds (successful Ecommerce brands) on different marketplaces such as Amazon, Bol.com, Cdiscount, Allegro, Real/Kaufland, ePrice, OnBuy, El Corte Ingles, CDON, and more.
Your brand might be ready for the next phase of growth, however as an Ecommerce entrepreneur you might run into business limits that come with scaling your brand.

Scaling your brand often requires a different skill set, more financial resources, more regulatory headaches, and increased risks. Dwarfs is here to help your brand reach its full potential, while offering sellers like you financial freedom with a fair exit.