Dutch e-commerce scaleup Dwarfs closes its first acquisition and buys online kitchen store AMCO
20 May 2021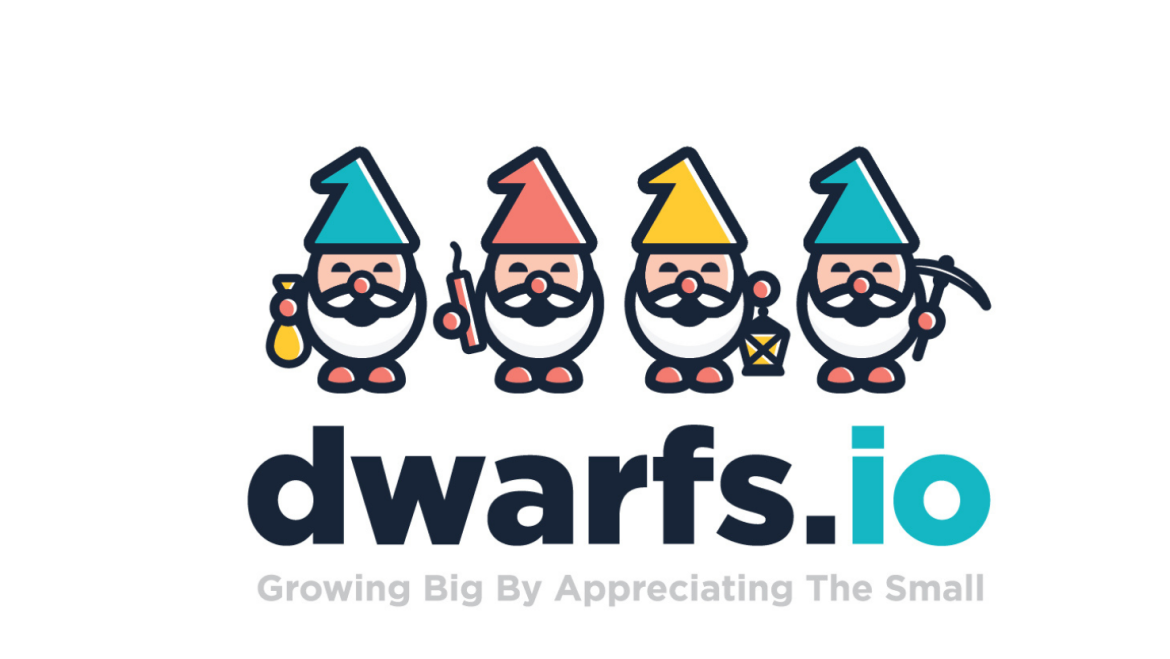 Amsterdam, the Netherlands –  May 20 2021 | The Dutch e-commerce scaleup Dwarfs (www.dwarfs.io) will acquire AMCO, the online store for kitchen products and accessories. Both parties have agreed to the acquisition. For Dwarfs, this marks the first of a series of planned acquisitions of some 20 successful online stores at home and abroad, with the goal of multiplying their revenues five- or ten-fold in a short period of time. The parties will not provide further financial details.
The news of the acquisition directly followed Dwarfs press release earlier today, in which it shared the news that ‒ besides founders and well-known e-commerce entrepreneurs Demian Beenakker, Bas Urlings and Michiel van der Meer ‒ two American private investment firms (Harlan Capital and FJ Labs) have joined forces with a group of informal investors to fill an initial war chest of €7.5 million in order to kickstart Dwarfs' planned series of acquisitions. 
AMCO was founded in 2014 by Marco Coninx. The company realizes an annual revenue of approximately €6 million. The successful online store is a perfect fit for the profile of Dwarfs' targeted acquisition candidates. In the coming years, Dwarfs plans to acquire some 20 online shops at home in the Netherlands and abroad.
AMCO's director-owner Marco Coninx will remain closely involved with his 'baby', as he calls the company, after its acquisition. Not only has he opted to reinvest part of the acquisition bid into Dwarfs, thereby keeping an indirect interest in his company; but he will also join the Dwarfs management team as Chief Growth Officer and lead the team of 'growth experts' consisting of IT specialists, data analysts and FBA (Fulfillment by Amazon) experts.

In a statement, Marco Coninx said: "After two turbulent years in 2018 and 2019, in which we decided to streamline our product range and shrank from 18 employees to just three, in early 2020 we were seeing our sales explode through the marketplaces of bol.com and Amazon. Sales rose so rapidly that we urgently needed extra capital and people to come on board. Instead of scaling up ourselves, we chose to sell the company to Dwarfs. They have the capital and the right people to help the business grow exponentially at home and abroad over the coming years. I am very confident in their unique concept. The Dwarfs business model helps make e-commerce entrepreneurs even more successful, because they can offer all the expertise you need to make a business grow internationally. As an entrepreneur, exponential growth has its limits, for instance, when you lack growth capital and your fixed costs rise rapidly because you need to employ more staff to keep operations running smoothly. You also have to confront the limits of your own abilities. I expect e-commerce to accelerate rapidly in the coming year and, just like in the US, it will consolidate on the partner platforms of Amazon and other successful local players like bol.com. Small online resellers will have to scale up or be pushed out. That's why I chose to sell, but also to reinvest part of the acquisition bid in Dwarfs. Because as an e-commerce scaleup, I'm confident the company will expand rapidly in the coming years."
Demian Beenakker, CEO of Dwarfs, added: "AMCO is an ideal acquisition candidate for us, because the company has a lot of e-commerce experience and it was run very efficiently by its founder Marco Coninx. He managed to prepare his company for a bright future on local, regional and international marketplaces. In addition to that, Marco also wanted to be part of the Dwarfs management team. Undeniably, his knowledge and expertise will make a major contribution to the future success of Dwarfs."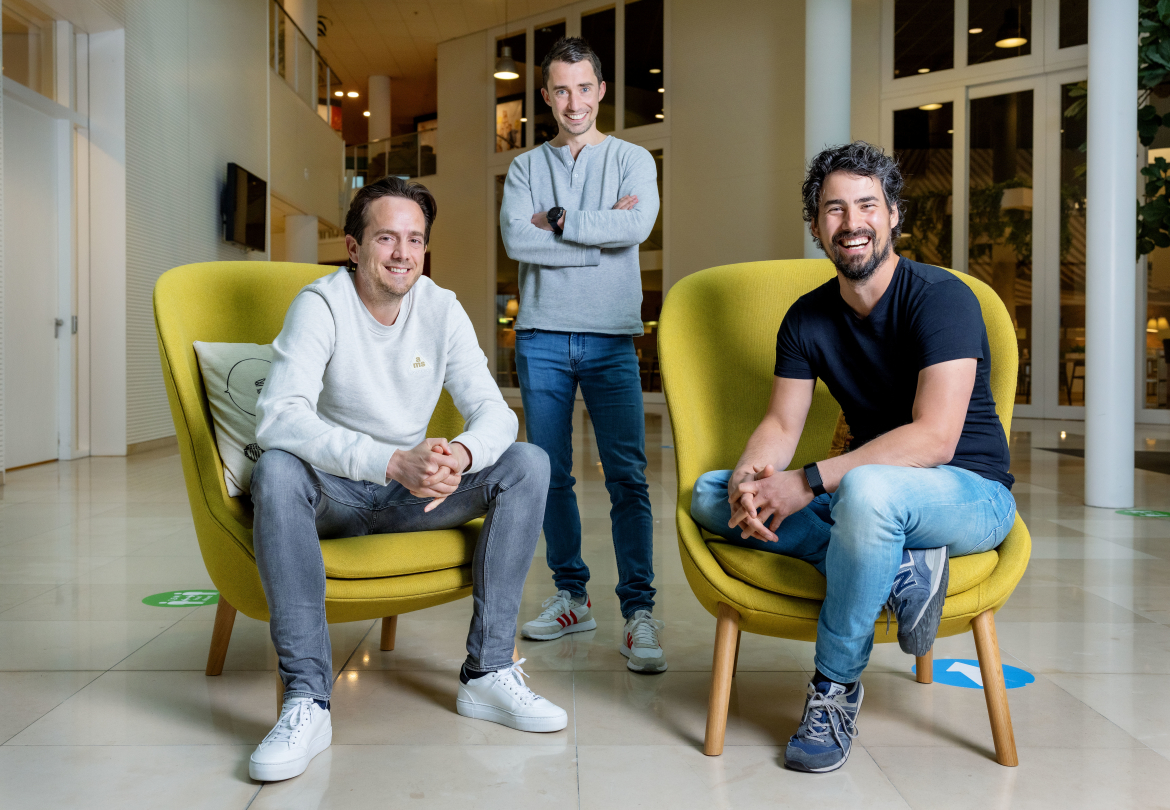 Marco (links), Demian (midden), en Bas (rechts)
About Dwarfs | E-commerce scaleup Dwarfs invests in online stores with revenues ranging from €0,5 – 10 million and which focus on selling Garden & Outdoor, Tools & Home Improvement, Health & Household, Pet Supplies, and Sports & Outdoors goods. The group has chosen not to focus on online stores trading in products with significant return flows (such as fashion and lifestyle products) or products that require specialized advice, maintenance, and repair (such as electronics, smart home products and computers).
Dwarfs is the first e-commerce scaleup in the Netherlands aiming to acquire and consolidate online stores achieving rapid growth on the bol.com partner platform (LVB – Logistics via bol.com) and in some cases internationally through Amazon (FBA – Fulfillment by Amazon), but which are also running up against their limits. The upscaling of production, purchasing, logistics, customer care and marketing are often associated with sizeable cost increases, including the administrative burdens of international expansion and cross-border sales.
Among Dwarfs' shareholders are Dutch investor Solid Ventures and two major American private investment firms, who have previously invested in market pioneer Thrasio and a variety of other North American marketplaces. They see a great deal of potential in this market segment, which has yet to reach maturity in Europe. In North America, the market segment of online sellers (companies and brands) has been consolidating rapidly over the past three years and has now developed into the fastest-growing e-commerce market in 20 years. 
Read more:
20 May 2021 'Armed with massive war chest and backing of American venture capitalists, Amsterdam-based Dwarfs aims at 20 acquisitions this year alone'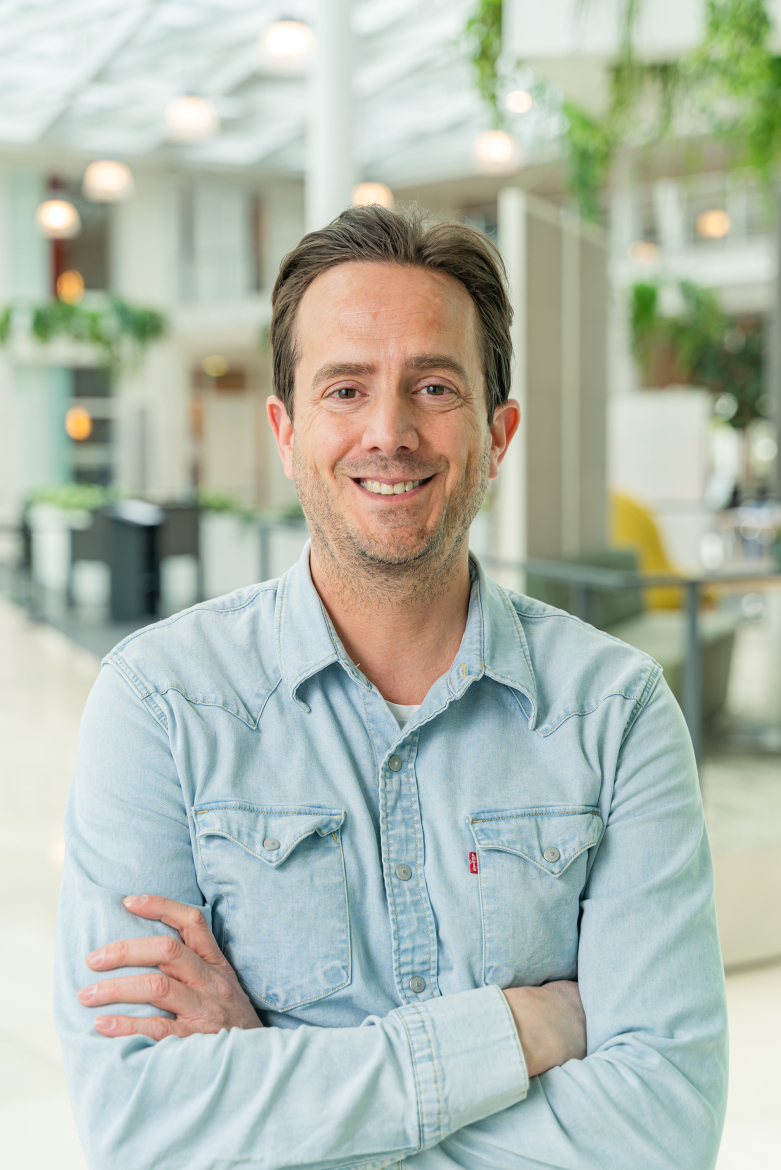 AMCO's director-owner Marco Coninx will remain closely involved with AMCO after the acquisition by Dwarfs. He will join the Dwarfs management team as Chief Growth Officer and lead the team of 'growth experts' consisting of IT specialists, data analysts and FBA (Fulfillment by Amazon) experts.